Advantages of silicone coated glass fabric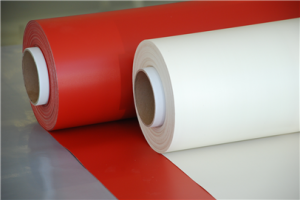 Excellent fire resistance, can be insulated in certain environments.
Excellent waterproofing and anti-airflow properties.
Fiberglass is the basic material FGS is exellent fire resistance.
Fabric surface reduced water retention, reduced ability to be eroded by climate and environment.
Application of fire retardant silicone fabric:
Used to install wind or wind joints.
Make curtain fire welding, protection of machinery equipment.
Protect machine or man equipment from molten metal.